Join forces
Give your customers the best self-service experience with Guide Enterprise
All hands on deck
A smart self-service strategy is bigger than just having a help center. Empower your team to create content and stay on top of your business knowledge across multiple brands, products, or services.
Collaborate with ease
Rally the squad
Use agent knowledge to make sure customers get the most helpful self-service content. From approvals and publishing to reviewing new articles and improving old ones, get the whole team to contribute to all of your content in one convenient place with Team Publishing. Content managers can review and manage articles before hitting publish, and it's easy to keep the team engaged with content for as long as it actively lives in your knowledge base with Article Events—making it simple to keep content current on a regular basis.
"The Team Publishing workflow allowed us to streamline our knowledge creation process by making it much easier for agents to create articles and have them reviewed. Articles which once took a week to publish are now live in 1-2 days. Our team loves the ability to assign an article to someone for review, which sends an automatic email notification so they know there's something waiting for them without having to monitor the queue."
Mary Paez
2500 Help center articles
97% CSAT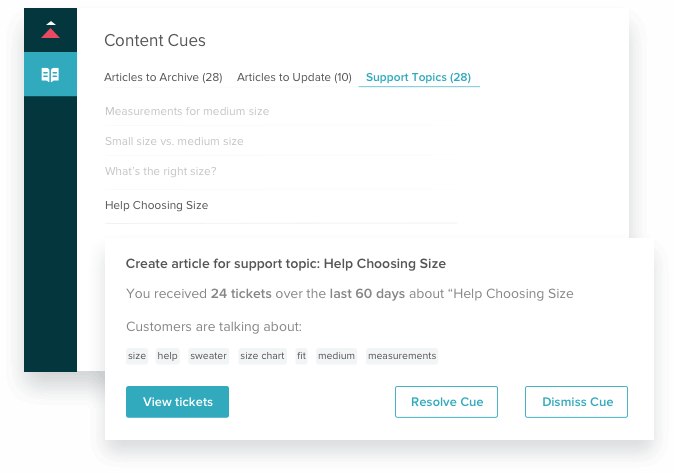 Get looped in
Up the ante
with AI
Having the right content is crucial, but it's not always obvious which topics and articles will make the biggest impact on your customers. Content Cues uses AI to suggest how to make your content more accessible and relevant, so it's easier to clear out content missing the mark and give customers content that's accurate and healthy.
Customize it all
Have it your way
As your business grows, customers expect self-service to be relevant and useful. Having a unique help center and customer portal for separate brands, products or audiences creates a simplified experience. And for your unique business, organize knowledge the way you want with tools that give you the flexibility in how you structure and brand it.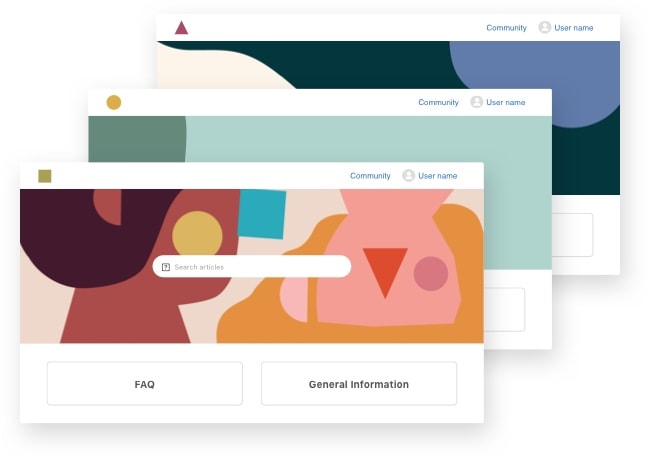 "OLX was able to reduce the number of tickets submitted by creating market-specific self-service brands in Zendesk Guide, which led to a 40 percent reduction in tickets globally."
Cynthia Toral